Pastor Craig is a native of Washington State.  He was born in Port Angeles and grew up in the Aberdeen-Hoquiam area.  He attended Northwest Nazarene University in Nampa, Idaho graduating in 1983 with a degree in Philosophy and Religion.  On September 1st, 1984 he married Jodi Roth.  Jodi also attended NNU and graduated with a degree in Elementary Education.
Sensing the Lord leading them away from full time ministry, Craig and Jodi settled in Nampa, Idaho and began to work on careers. They became very active in a local church singing in the choir, leading small groups and sitting on the church board.  Craig continued a career with a major retail chain and Jodi took a teaching position in a nearby community. In 1988 they had their first child, Jana Kristine. In 1989 God directed Craig to return to school to finish his academic preparation for ministry.
In August of 1989 they moved to Kansas City and Craig entered Nazarene Theological Seminary. He continued to work in the grocery industry and took a part time position as a minister of music. They had their second child, Kevin Owen, in May of 1993. In May of 1994 Craig received his Masters of Divinity degree. In November of that same year he accepted a pastorate in urban Kansas City, Missouri.
In March of 2008, Pastor Craig became the lead pastor at Generations Community. His passion is to create and deploy fully devoted followers of Jesus Christ. He loves celebrating God in worship. For Pastor Craig it is all about encountering God, connecting with people and being the Kingdom of God on Earth.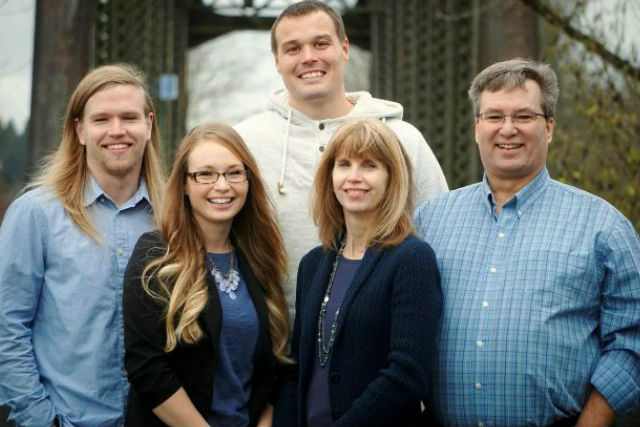 What is your favorite meal? Describe it…
Salmon – done on the grill by my dad
Favorite movie of all time…go!
A River Runs Through It
Do you have a favorite sports team you cheer for?
SEAHAWKS! …is there any others?
What's the best gift you've ever given someone?
We've given money to families that were not going to have a Christmas so that the kids could have Christmas.
Best movie soundtrack album…
and now for some candid Pastor Craig… Movies havesoundtracks?
How do you take your coffee?
Little bit of cream.
Tell us about your favorite cartoon show or character from your childhood.
Bugs Bunny. I love his funny comebacks.
Favorite way to spend your day off?
With Jodi.
What's your favorite genre of reading material?
I read alot and enjoy all kinds but…little secret…I love Science Fiction. No redeeming value – just fun.
Tell us your favorite vacation.
A sabbatical I took about 15 years ago and we traveled with the family in the western United States.
Favorite Bible verse?
Isaiah 55 – I can't narrow it down to a verse, so I'll go with a chapter.
Favorite Pacific Northwest activity?
Hiking…wait fishing…no, no the beach… I like them all.
Any other fun facts about yourself that you'd like to share?
When God called me into the ministry I thought He was going to make me go to China and eat bugs! I'm SO thankful to be serving at Generations Community!
Generations
Community Church
8240 64th St NE
Marysville, WA 98270
United States
360.659.4629
office@generationscommunity.org